hours

Contact us

Vehicle tips
who we are
Colvin Auto Parts Your Auto Parts Store In Merrick
Buy online or in the store and save money instantly by comparing performance and prices on the best selection of auto parts. Do you enjoy the convenience of online shopping but want the in-person assistance of an auto parts specialist? Get the best of both worlds with Colvin Auto Parts in Merrick.
With Colvin Auto Parts, you can buy auto parts online, call us at 516-379-2420 or stop by the store at 2273 Babylon Turnpike for in-person help. Skip sorting through endless catalogs of auto parts and get recommendations on only the top-rated auto parts you need for your next repair job.
Shop, Save, and Compare Instantly!
Deals! Get manufacturer coupons and rebates
Get the exact OEM part for your vehicle with the manufacturer warranty
Enjoy in-store support from our auto parts specialists
Receive fast shipping
Follow your auto parts with online package tracking
Use the in-store pickup option
Locate "Hard-to-Find" parts
Explore aftermarket high-performance upgrades
Find in stock parts for best-selling and most popular cars and trucks
Easy 30-day returns
When you buy auto parts online at Colvin Auto Parts, you receive the highest quality auto parts at the best prices. Shop now or give us a call at 516-379-2420 or stop by the store today at 2273 Babylon Turnpike.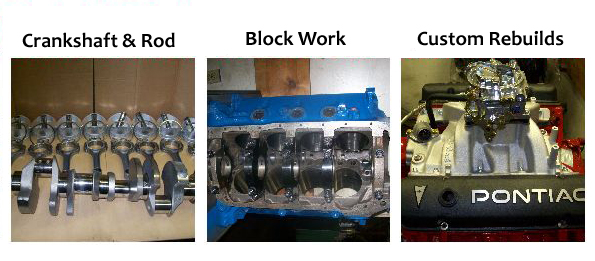 Colvin Auto Parts
2273 Babylon Turnpike
Merrick, NY 11566
8:00AM - 6:00PM
8:00AM - 6:00PM
8:00AM - 6:00PM
8:00AM - 6:00PM
8:00AM - 6:00PM
8:00AM - 6:00PM
9:00AM - 3:00PM

Testimonials
They have all the hard to find parts!!!!!. I have several classic cars this is where I go to get parts for them at the right price!!!!!!!!!!!

George F.

Great old school auto parts store with a crew of knowledgeable guys working there. Full machine shop service. A great place in a world filled with franchise McAutoparts shops its great to have Colvin in the neighborhood.

Frederick G.

Place is awesome. They always have everything from hardware, nuts& bolts to a full engine machine shop. Great store, easy to deal with.

Chris C.

Great store! Great Machine Shop! Knowledgeable staff! Just a good full service shop!

Anthony G.

You will not find a better place on Long Island. Full service engine shop. Years of knowledge that they willingly share. And if they don't know they find out and get back to you.

Joe B.

Great place always have the parts I need or can get them right away with friendly and knowledgeable staff

Phillip S.